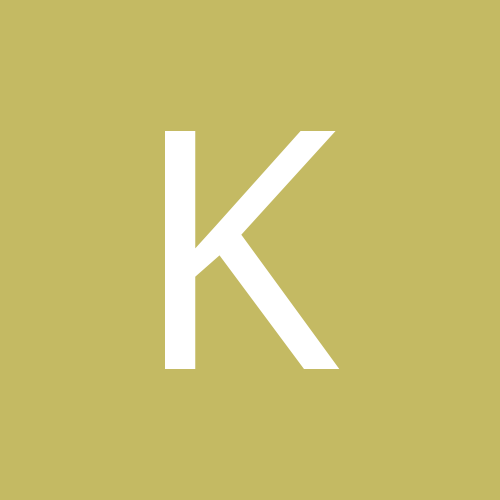 Content count

11

Joined

Last visited
Community Reputation
0
Neutraalne
About karulakarula
Rank

Algaja

Birthday

06/02/1987
Suur tänu! Edaspidi teen jõutõmmet üle nädala ja seerias teen rohkem kordusi.

Mul jäi arusaamatuks, et kuidas siis oleks mõistlik jõutõmmet teha, et selga ei vigastaks. Mul endal see kartus, mis takistab suuremaid raskusi kasutada. Muidugi pikkust on ka 187cm. Püüan ise hoida selga sirgena, kui üles tulen. Soovitusi?

Kas see Trauben sugar on hea? Mõtlen, et kas malto on parem? Muidugi mind on huvitanud alati, et kas Trauben sugar ja nt. malto suhkruhaigusele kaasa ei aita? Või kuidas ültse nende süsivesikutega on selle suhkruhaiguse kohapealt?

Tasapisi hakkab paremaks minema. Mida rohkem jalg rahu saab, seda parem. Loodetavasti paraneb hästi.

Olen ka proovinud. Kui saaksin aega tagasi kerida, siis ostaksin pigem selle raha eest valku. NT. Whey Goldi !

karulakarula replied to timo-'s topic in FitShop

Soovitan sul eelkõige süüa regulaarselt, juua vett päevas 2 L, teha trenni järjepidevalt ja puhata. Eks kreatiin tuleb ikka kasuks.

Oskab keegi spordiarsti soovitada L- Eestist? Või mõnda traumatoloogi?

ämmamoori maja laulus oli vist see- " viina joo kui noor veel oled sa, küll vanaduses aega.... jne.

karulakarula replied to joonast's topic in Algajad

Endalegi kulus ära. Soovitan teistelegi!

karulakarula replied to matuuuu's topic in Algajad

Kindlasti oleks hea abimees sulle juba valmis treeningkava, mille saad SIIT Samuti palju näpunäiteid treeningkavade kohta saad foorumist.

Võrkpallis, nagu tavaliselt, keegi ikka väänab jala välja. Seekord juhtus siis nii, et hüppeliiges oli natukene valus aga hüpeliigesest all, jala välisküljel on jube valu. Varbaid liigutan, siis on valus ja suur muhk on ka tekkinud. Teine häda on siis, et sääremarja( jala sisemine) ümbruses on valu, et sõber arvas, et seal võib põletik olla pingest. Võib see tõsi olla? Ja mida teha nimetatud probleemide puhul?

Trenni alusta kindlasti soojendusega. Selleks võiks olla jalgratas, sõudmine või jooks. Valid selle mis on meelepärane, siis on hea trenniga edasi liikuda. Kindlasti ära unusta venitusi peale trenni!