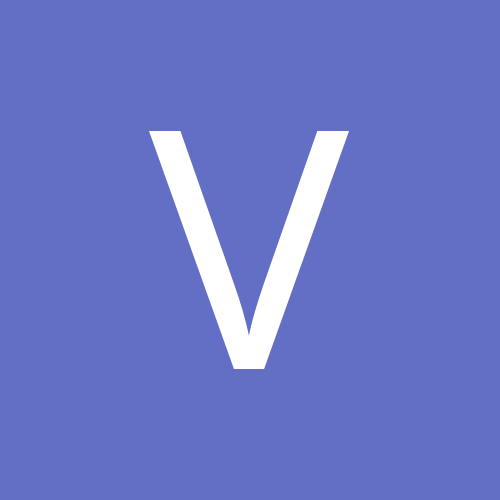 Content count

15

Joined

Last visited
Community Reputation
0
Neutraalne
About Vlad
Rank

Algaja
Kontakteerumise viisid
Website URL

http://www.bodybuilding.ee
Njaa, Sa ei ole esimine kes selliselt toimida soovitab! Aga mis teha kui kõik asjad järjest lähevad ######, ehkki sa püüjad kõigest väest?? Siis tuleb analüüsida asju, mis ei õnnestu ja imetleda asju, mis õnnestuvad, ja saada sellest motivatsiooni ja energiat. Analüüsimiseks on vaja aga rohkesti andmeid, mida peaks leidma trennipäevikust.

Nutmine selle asja juures eriti ei aita. Antud spordis on väga tähtis enesehäälestus. Häälesta ennast tulemusele, imesta ennast peeglis, vaata oma lihased, naudi elu. Kujuta ette kuidas töötavad su lihased ja kasvavad. Nii tulevadki tulemused.

On päris hea koht, kui ostad vähemalt 200 kroonile. Muidu ei tasu ära, sest järjekorrad on seal tavaliselt jubedad. Selveris või Rimis neid tavaliselt pole. Seega järjekorras seistes kulutad 15 min, mis on 20 - 50 eek. Kui ostad paar pakki kohupiima ja kulutad järjekorras seismiseks 50 eek, siis pole vist enam nii tulus ost?

Vlad

joined the community

Tharaphita juurde ka Deilegium'i lisaks. Ka eesti oma.

Vlad replied to kwan's topic in Üldine

Kui eduka seksi pole, siis kõlbab ka kohupiim ja hautatud juurviljad

Peab vaid mainima siis kust materjal pärineb. Allikas on bodybuilding.ee

Võiks olla mingi üldtreening, kus teed baasharjutusi iga lihasrühmale. Trennil töötad läbi kogu keha korraga. Kätega vaata ise, kas teed või ei tee.

Siin on Lee Priest'i pildid: http://www.angelfire.com/super2/denniszeims/ Kuidas meeldib ?

Maksimaalne pulss on 220 - oma vanus. Kui oled 20 aastane, siis 220 - 20 = 200. See ongi maksimaalne pulss.

60 minuti jooksul. Tavaliselt võetakse pärast du??i.

L-karnitiin oleks hea neiu jaoks. Mehe puhul võiks midagi tõsisemat proovida. Ja kindlasti peab dieedi pidama.

Kui ma ei eksi, siin on Tai Kane kodukas : http://www.vitabalans.fi/english/rtmholding/rtmmain.html

Ja selliseid küsimusi ma alati maha kustutan.

Kui magad 8 tundi, siis juba piisavalt. Kui lisaks magad 1 - 2 tundi päevas - veel parem. Kui sa sööd korralikult, tarvitad vitamiine, mineraale, siis kõik on korras.

Ei, see on ülekoormus südamele. Soovitatakse võtta päev kui trenni ei tee, ja minna sauna.