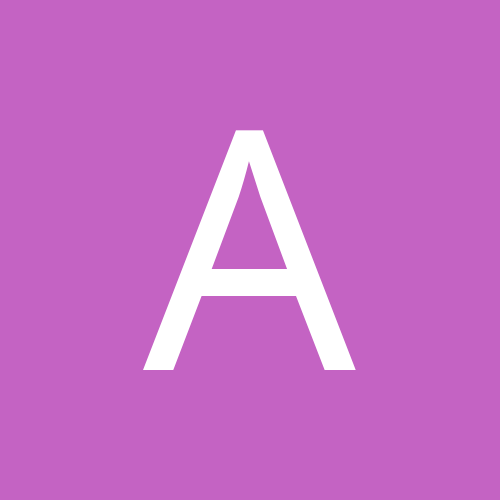 Content count

448

Joined

Last visited

Days Won

6
Everything posted by Akrapovic
Muna,kanahakkliha,juurikad.

olen kindel ,et see spetalist on Margus Silbaum,vähemalt mul lasi põhimõtteliselt sama suguse teha

Akrapovic replied to Builder396's topic in Algajad

2-3 kuud on võimalik. siis jookseb või hakkab keha kokku jooksma,eks iga üks peab enda peal lollused ära proovima

Kuidas testo ja vaba testo näidud olid ? Need tõusevad väga aeglaselt ,vähemalt minul.

Teed rinnale põhiliselt lendamist ,et kas tavalist surumist ka teed ?

Akrapovic replied to külaline12345's topic in Algajad

See on harjutus mis paljudele ei sobi ,eks sõltub kui sügavale tõmmata . Georg ehk räägib pikemalt !

Võtaks ise 2-3 päeva puhkust . Vaataks toitumise üle.Lisaks süsikaid ja valku juurde ja prooviks uuesti.

Akrapovic replied to vend vähk's topic in Blogid

Mõni õhtu voodi sportti ikka teed

Taavi,Kuidas Pump+ mõjund või mõjus ka midagi? Annad ehk väikse tagasiside tootekohta ?

MIlle poolest see ajalehe kortsutamine kasulik ,või eesmärkki täitis ?

Üks asi on uuring,kuid inimesed ja omastavus on erinev. Paar euri maksab vereproov millega näed kreatiini taset veres, mina selle 5-10g. põhja taset ei saanud peale seda kasutasin suuremaid koguseid ( kunagi sai võetud ikka 20-30g päevas. )

Miks Pump+ enne magama minekut võtad ainult ?

Kas kodus mõni mahlapress ja kui,siis millist kasutad ( kas aeglane ja mis firma) ? Küsin kuna plaan mingi koju tuua aga kirju see valik.

Akrapovic replied to Varajane's topic in Algajad

http://www.fitness.ee/artikkel/1084/kui-tahad-kasvada-siis-tee-kolm-trenni-nadalas

Akrapovic replied to T-T's topic in Algajad

NÄPUNÄITEID KAALUS JUURDE VÕTMISEKS

Akrapovic replied to martinkink's topic in Blogid

Vaene magu . Küll saab venitust

Akrapovic replied to 555LRV's topic in Algajad

Pärast Trenni . 1 kodujust,müsli ja jogurt. Üks lemmikuid.

Tarvitad Beetat iga päev või siis ainult trenni päevadel ,enne trenni ainult ?

Kuidas nende geelide pealt maha tulek on, peale seda kukub testo ikka 2-3 juurde ! ?

Akrapovic replied to Alexander Andrusenko's topic in Jõumehed

Henry, mis objektiivi kasutad põhiliselt ja nende piltide tegemisel ?

Olen proovin mitu korda teha. Kuid ei näe sellisel mässamisel mõtet. Liiga palju aega kulub ja palju kasulikke toitaineid läheb kaotsi lillkapsatöötlemisel. Isegi korra nädals teha ise pitsat,õhukese nisujahust põhjaga, ei sure ära ja ei tekita tervisele suuri kahjusi Päris segaseks ei tasu ka minna.

Akrapovic replied to LeonidHektiline's topic in Vaba foorum

teed ise, ostad korraliku püksirihma(või kask korraliku koera kaelarihma) ,lõikad ja needid kokku paar aasa juurde ja okei.