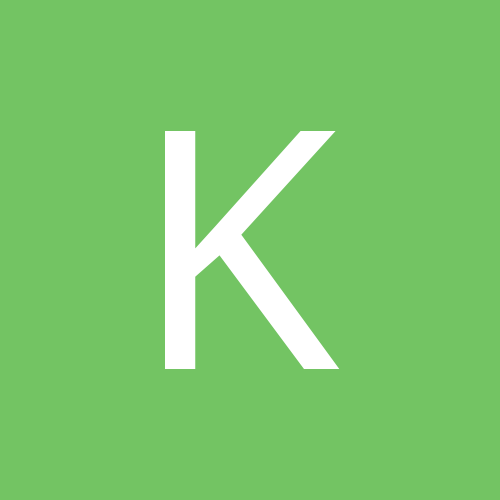 Content count

108

Joined

Last visited
Community Reputation
0
Neutraalne
About koit107
Rank

Kasutaja

Birthday

03/24/1978
koit107 replied to Pullu's topic in Jõusaal

Harjutuste pangas järgmine klõpsates saad sa teise harjutuse samale lihasgrupile. On ju erinevaid harjutusi rinnalihastele, biitsepsile jne. Loodan, et said vastuse sellele küsimusele.

Kohe saab 5 kuud ilma suitsuta ja juurde tulnud 5 kilo ja tundub, et rohkem kaal eriti ei tõuse.

Väga heaks raskuseks on laps selga võtta lapsel lõbus ja endale kasulik .

LINK 1 69-70 kg kulturist/tõstja vajab treeningjärgselt ca. 56 g süsivesikuid ja 28-30 g valku, 100 kg kulturist/tõstja aga 80 g süsivesikuid ja 40 g valku, et siis süsivesikuid 0.8 g kg ja 0.4 g valku kg kehakaalu kohta. tsitaat sellest artiklist. Mõttetu on tarbida 100g valgupulbrit korraga, siis võiks ju süüa ka ainult ühekorra päevas ja rohkem mitte süüa

koit107 replied to vasakparem's topic in Algajad

http://www.fitness.ee/?act=article&articleID=221 http://www.fitness.ee/?act=article&articleID=210 Ja ka sellest raamatist leiad infot!! KULTURISMIST KÕIGILE

koit107 replied to Risto Uuk's topic in Üldine

uuringud uuringuteks...aga mina pean hommikul sööma, see harjumus juba lapsepõlvest ja kui hommiku söök vahle jääb siis ikka enesetunne sant.

koit107 replied to tarmzz's topic in Üldine

Säästumarketis kuni 24,05 FARMI Kodujuust hapukoorega 200 g 0,59€ 100 grammi toodet sisaldab: Energiat 503 kJ/ 120 kcal Valke 11,0 g Rasvu 6,0 g Süsivesikuid 2,4 g

koit107 replied to Aile's topic in Media

koit107 replied to jakkru's topic in Jõusaal

Exceli tabel...suurepärane abivahend!!

koit107 replied to night596's topic in Jõusaal

1. Kui kaua Te jõusaali külastate ? 1-5 aasta 2. Mitu korda nädalas Te tavaliselt jõusaalis käite ? 1-2 korda 3. Kui pikk on Teie tavaline jõusaali külastus ? 1-2 tundi 4. Kas piirdute ainult jõusaali külastusega ? Jah 5. Milliseid jõusaali lisavõimalusi kasutate ? Bassein saun 6. Külastate jõusaali ,et : ennast vormis hoida 7. Miks olete just selle jõusaali valinud ? Sobiv asukoht 8. Olete : mees 9. Teie vanus : 31-35 a 10. Olete : ühekorrakülastaja

koit107 replied to p2ka14's topic in Algajad

Eelistaksin ka jõutõmbega kava.