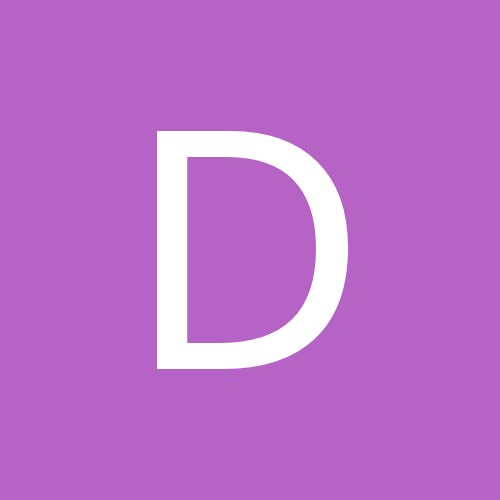 Content count

26

Joined

Last visited
Community Reputation
0
Neutraalne
About disabled
Rank

Algaja
OMK siis kõigile!! Nimelt tellisin endale kreatiini ja sain kasutamise juhendi, kirjas oli kui palju tohib tarbida ja millal. Aga siiski, ühele küsimusele ei leidnud ma vastust, nimelt kas kreatiini tohib kasutada jõusaali ajal,enne,pärast mahla sees segatuna? Tänud!

tänan esitatud info eest!

no kuule, on ju olemas igast lisandid ja asjad, tean et mina ja ainult mina saan neid tööle panna, aga on vaja neid intentsiivsemalt tööle panna!!!!!

damn! soovitage mida tuleb tarbida enne jõusaali, jõusaali ajal, et lihased teeksid pingsemat tööd! kõik tabledit, kõik kõik

disabled replied to disabled's topic in Algajad

mingi soovitus võiks ju ikka olla

Nimelt on plaanis tellida treeningkava, mis treeneri treeningkava soovitate?

1 töö täielik istumine PC taga 2 töö toimub pidevas liikumises. vabandust äratus on kell 7.45 ja õthusöök on tavaliselt kell 5-6

õigem oleks siis 9.00-01.00

niisiis Pikkus : 195 Kaal : 100 (pidevalt hüppab) Hommikuti söön seda mis juhtub võileivad, puder vahest midagi Lõunal söön korralikult alguses supp ja siis praad (tavaliselt lihe või kala) Teisel tööl söön ka praadi (oleneb kokast) Siis väike pirukas kuskil ja kõik!

kas keegi ei oskagi midagi soovitada antud teema puhul?

kõige lihtsa moodus on võta väikse raskusega antel panna nohi külge ja joosta mingi 2km, seda teha korduvalt, siis on riist kõlblik ja pidevalt 90 kraadi!

lõpp tuleb aastal 6666!!!

Kui reisil käisin nägin mingit USA saadet ja seal arutati ja vaieldi selle teema üle, seega jäi hästi külja ja lõpuks tahtsingi teada xD

Nii, olen kuulnud, et kui väga etensiivselt trenni teha ja palju lisandeid ja igast muud seesugust asju süüa, muutub riist väikeseks xD nüüd tahaksi teada, kas on see tõsi?

disabled replied to Janno R.'s topic in Küsitlused

tavalisi nike plätusid, minuarust kõige mugavamad, olen nendega väga rahul!