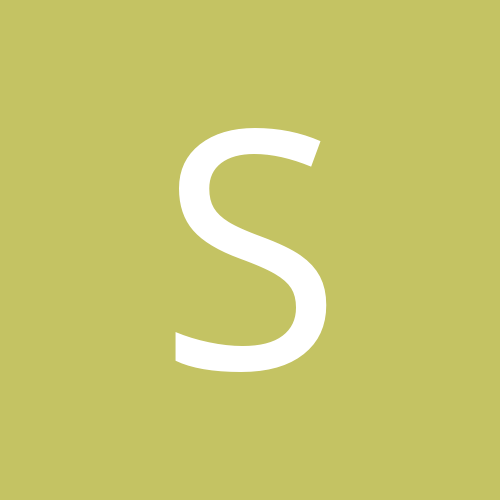 Content count

129

Joined

Last visited

Days Won

1
Community Reputation
5
Neutraalne
About SiimMe
Rank

Kasutaja

Birthday

09/29/1985
SiimMe replied to layup's topic in Algajad

Kui treeningkava loogiliselt ülesse ehitatud on, siis ei tohiks probleeme olla. Ebaloogiline on see, et käsi treenid eraldi kolm päeva järjest. Vaata, toitumine üle et piisavalt valke ja rasvu on, siis lihased taastuvad kiiremini. See lihasvalu on alguse asi. Kui trennist käimist jätkad, siis paari kuu pärast ei ole mingi probleemi enam.

SiimMe replied to Silja R's topic in Blogid

Minu soovitused: Hommikul proovi rohkem süsivesikuid tarbida, siis on rohkem energiat. Nädala sees tee üks cheat meal. See aitab dieedi sees püsida ja seedimine ei aeglustu. Lisaks paistab, et trenni koormus on liiga suur. Proovi rahulikumalt võtta, kui enesetunne on parem siis lisa koormust.

1

Kuidas on su süsivesikute ja rasvade tarbimine päeval? Võiksid äkki oma tavalise menüü siia panna. Osta apteegist multivitamiine ja d-vitamiine. Vaata, kas aitab.

https://www.t-nation.com/workouts/tried-and-true-bodybuilding-program-template Vaata seda programmi. Esimestest harjutustest gruppist vali üks harjutus. Teistest gruppist vali kolm harjutust. Näiteks rind esimene nädal: 1) Incline Press (barbell or dumbbell) Flat Press (barbell or dumbbell) Decline Press (barbell or dumbbell) 2) 2 Cable Fly/Crossover (high-to-low, low-to-high) Dumbbell Fly (incline, flat, or decline) Dip Machine Press (incline, flat, or decline) Machine Fly Push-Up Vaheta nädalast nädalasse neid harjutusti. Näiteks esimesel nädalal tee rinnalt surumist, teisel kaldpinnalt rinnalt surumist. Esimest harjutuse gruppist 4x10. Teisest harjutuste gruppist tee 3x10. Harjutuse tehnikas pead kindel olema, muidu on vigastused kergelt tulema. Lase sõbral tehnikat jälgida, et selg kõver ei ole jne.

Praegune kaalulanguse tempo on normaalne. Eks ta tasapisi langeb. Proovi leida võimalusi, et sellest istuvast eluviisist pääsemiseks. Liikuda jala jne. Vahepala asemel söö kohupiima Oti oma kui on võimalust.

Kui kaua jõusaaliga tegelenud oled? Kirjuta välja, mida päevas sööd.

See on paran nogains kava on kui iga päev teed samasi harjutusi. Ise teeks: E - Jalg, Rind K - Selg, Triits R - Õlg, Biits E ja Reedel teeks kõhtu kava lõppu. Seljapäeval jõutõsted. Jala päev ei ole ainult kükid, et korraliku jalga välja arendada pead paljusi harjutusi tegema. Harjutused pidevalt vahetuvad kuid kükk jääb alati sisse. Päris palju kordusi teed korraga. Kipun arvama, et oled naine. 3x30 peale trenni tarbin whey+ 40-50g Kui sa arvad, et proteiini tarbimine tulemust annab peale trenni, siis tarbi edasi. Ise tarbiks vähem proteiini ja natuke süsikaid.

SiimMe replied to alicewonsportland's topic in Blogid

Kuidas praeguse lihaste arenguga rahul oled?

Väga tubli, et asjaga tegelete. Valmist toodel, ei saa kunagi kindel olla selle makrode sisaldusega.

Endal on trennis suht pikkad 2-3 tundi. Ilma BCAAta kustun natuke enne trenni lõppu ära, kuid BCAA abil tahaks veel peale 2-3 tundi jõusaalis rassimist veel edasi teha. Ma ei vaidlegi, et minul on õigus. Ma ei müü kellegile midagi, jõusaal on minu hobi, mida ma teen enda jaoks. Lisaks kasutan enne trenni preworkouti, bcaa + cla abil saan seda energiat ühtsustada trenni läbi lõikes. Enne kui lihtsalt preworkouti kasutasin, oli suur energia hoog mingi aeg ja siis energia puudus.

BCAAsi kasutan trenni ajal. Ilma BCAAta trenni tehes ja koos, on ikka vahe sees. Ei tasu igasugusi artikleid laus tõena võtta, peab järgi proovima ja ise enda peaga mõtlema.

Maksimarketis nägin täna müügil valget Monster Ultra. Päris hea jook, milles rohkel kofeiini.

SiimMe replied to RCT's topic in Klubid

Ostad proovi pääsme. Lähed vaatad kohapeal üle kas sobib.