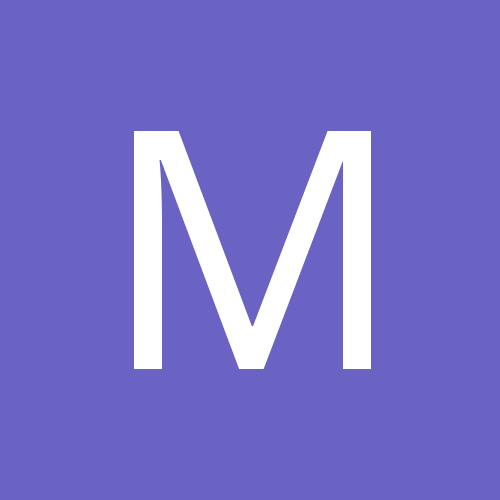 Content count

124

Joined

Last visited
Community Reputation
0
Neutraalne
About muzuke
Rank

Kasutaja

Birthday

01/06/1986
TV 3 uus tõsielusari Kaalust alla on Eesti versioon ülipopulaarsest USA tõsielusarjast The Biggest Loser. Saate idee on lihtne – kaksteist ülekaalulist inimest pannakse elama kodust eemale hotelli, kaugele igapäevastest ahvatlustest ning nende ainukeseks eesmärgiks saab järgmise kahe kuu jooksul võtta kaalust alla või lahkuda saatest. Võitja on see, kes kõige rohkem kaalu kaotab. Juba esimeses saates tekivad osaliste vahel intriigid ja esimesel võistlejal tuleb saatest lahkuda. Saatejuht Krista Lensin.

Palju õnne ka minu poolt;)

Enamus vastajaid pole absoluutselt pihta saanud, mida teemaalgataja küsib! Kordus tuleks sooritada nii: positiivne(kontsnetriline) faas max kiirusel - plahvatuslikult, seejärel võib hetkeks hoida tippkontrktsiooni(mitte surumistel, kus liiges lukku läheb)ning seejärel negatiivne(ekstsentriline) faas sooritada kerge pidurdusega. Räägitakse, et lihast kasvtab isegi paremini see nö. pidurdav e negatiivne faas, mis võiks olla 3-4sek(kuigi tean üht tippkulturisti, kes treenibki ainult nii). Reaalsus on selline, et peaaegu mitte keegi nii kaua seda osa ei tee, vaid enamasti rapsitakse kiirelt kordused "kaelast ära". Ütleme nii, et ekstsentrilises faas peaks kestma vähemalt topelt kauem kontsentrilisest. Ärge alahinnake seda ning sedaviisi treenides on ka vigastuste oht väiksem kuna raskused väiksemad, mis võib muidugi mõne mehe ego pihta minna, et "krt ennem tegin 70kg´ga seeriaid, nüüd pean 60´ga tegema". Aga eks igaüks leiab endale ise sobiva treeningmeetodi, aga proovida võiks ikkagi mitmeid. Mina proovisin ja irvitan möödaminnes, nähes kedagi raskusi üles-alla rapsimas ning olen rahul.......

jooksmine on hea ja siis hüpped hüppenööriga

ega sinna ei olegi kommentaare vist vaja, pilt räägib enda eest

tundengielu jah, aga nii sassi ei maksaks ikka juua, et kohe alasti end kiskuda tesite ees...

uskumatu mis Tartu Püssirohukeldris toimub, enne ei uskunud kui oma silmaga veendusin... http://www.pyss.ee/?page=7⊂=0&s...0&pilt=2200

muzuke replied to Indrek Viska's topic in Üldine

jaa, Oti sepik on tõesti on hea

vot see on alles mees, kus on ikka jõudu kätes

jaa, päris hea relax muusika, aga trenni vast ei sobi selline.